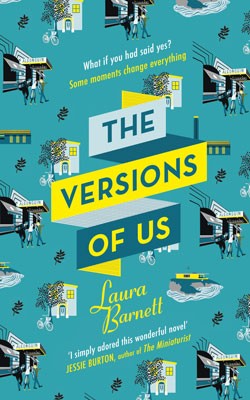 This book is ridiculously satisfying. The author creates a meet cute, a moment when a future romantic couple meets for the first time, and every movie will tell you those two are destined to be together. But the course of true love never did run smooth. Instead, Laura Barnett gives us versions, three different versions of that meet cute in Cambridge, 1958.
Eva and Jim are both students, which is where the similarities end, except for being our tragic heroes of our tale. Their paths are wrought with sorrow and difficult decisions that we all face in our lives. Career versus family. Love versus lust. It was satisfying to see how situations could have played out differently rather than the reader agonising about it in their heads.
I thought I would struggle more following three version of events but they're so different. What seems to be a tiny action or event has much larger ramifications. I feel in love with Jim and Eva, I rooted for them in every version sharing their heartbreak and joy. A spectacular read and a wonderfully original idea.